Digestive Health
your journey starts here...
---
"It's never too early or too late, to work towards being the healthiest version of yourself"
"let food be thy medicine,
and medicine be thy food..."
About Digestive Health & What We Do
This is where your journey to OPTIMUM HEALTH starts!! Whether it is symptom relief, weight loss, help with identifying food intolerances or you are looking to achieve optimum health, you will get expert advice and support from a Registered Dietitian. Specialising in Irritable Bowel Syndrome, Small intestinal Bacterial Overgrowth (SIBO) and Food Intolerances. Here at Digestive Health, we aim to support you through your journey to achieving OPTIMUM health and getting you the BEST results!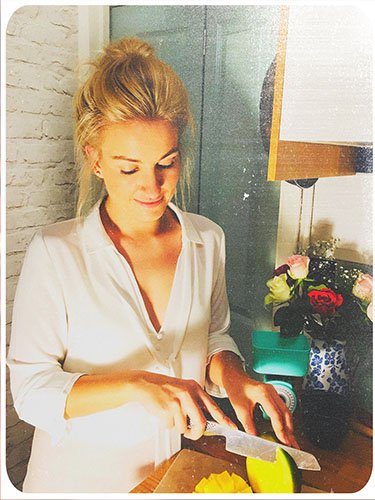 How well do you really know your gut?

Our digestive tract is probably the most undervalued organ in our bodies. This wonderful organ is responsible for regulating almost all of our vital bodily functions. For example, regulating the 90% of the immune system, absorbing vitamins and minerals to nourish our body, removing toxins and regulating and production of hormones such as serotonin - also known as the happy hormone!


If you are looking to restore and revitalise your health, starting with your digestive health is the perfect, if not the most important step!

Here at Digestive Health you will be inspired to eat nourishing and truly delicious foods and learn how to live in perfect harmony with your digestive system!
Here at Digestive Health, it all starts with getting to know you better... We start by gathering essential information in order to build your personalised health profile. This allows us to get an idea of where you are in your journey and enables us to support you and get you on your way to better health. We monitor and review your progress at regular intervals to ensure you reach your goals!

Every person is different, so our nutritional care plans are tailored to meet the needs of the individual and can be reviewed and tweaked during each stage. There may be instances where further tests and investigations may need to be carried out, for example, blood tests via your Doctor. This ensures that your nutritional plan suits your needs and get you the results you want!

Please feel free to get in touch with us with any queries and we will get back to you soon.
Step 1
Step 1 is where we will take a detailed history of your health, symptoms and main complaints to build your personal health profile. This can be done via a Face-to-Face meeting, Video/Skype call, Telephone or Email.
Step 2
Step 2 entails reviewing and monitoring your progress, making any necessary changes to your nutritional plan. This enables a personalised and supportive approach to suit YOUR requirements and YOUR lifestyle...
Step 3
Step 3 is the final stage. Here we will make final tweaks to your plan to maximise your long-term results. Health and happiness is a priority for all my clients and it is my belief that working in collaboration WITH you, will get you the results you deserve!
Tailored Nutritional Health Services
Our services are tailored to your individual needs. Simply click on the Service Tiles below to learn more about each service, what we do and how we can help you on your way to a better healthier you.
WHAT THEY SAYTESTIMONIALSOUR GREAT CLIENTS
IBS-C with chronic cramps, bloating and wind - Seeking symptom relief
"A great deal of effort and preparation went into my nutritional plan and follow up. I would highly recommend Digestive Health to anyone who is looking to improve their overall health and well-being. I had exhausted every avenue and nothing resolved my symptoms of IBS. It impacted my daily life and I thought nothing would ever help me! I noticed improvement in my overall symptoms after 2-3 weeks. Tamsin followed up at regular intervals, I felt supported and trusted her all the way through. I now have a new lease of life, have more energy to do things I love wth my grandchidren! A high quality professional service."


May J. - West Midlands
Fatigue ad Migraines
"I didn't want to give in to my fatigue! I felt that Tamsin really listened to me and my needs. She understood what I wanted and supported me through my long journey to health. I felt supported and learnt so much about how my diet affected my health! I now have more energy, I am clear headed and brain fog and fatigue are a thing of my past!"
Louise H -West Midlands
Stomach cramps, sensitivity to foods and suspected food intolerances
" I came to Digestive Health to find out what was causing my chronic stomach aches, cramping, bloating and irregular bowel habits. Very professional and friendly service with expert advice that aided me through different foods. Thoroughly examined my diet, symptoms and lifestyle to identify triggers. I couldn't recommend Digestive Health enough! Literally changed my life! I can now go out with my friends and family and not worry about what to choose on the menu and if I will get symptoms. I feel in control of my life again".
Sophie W. - West Midlands
Check out the Digestive Health UK Instagram page for IBS dietary tips and the latest on GUT health!
Follow s for regular inspiration and tips:
Food facts and dietary tips
Hot off the press..
GUT health
Low FODMAP meals (suitable for IBS)
Vegan and Vegetarian Recipes